Mister Eric Sir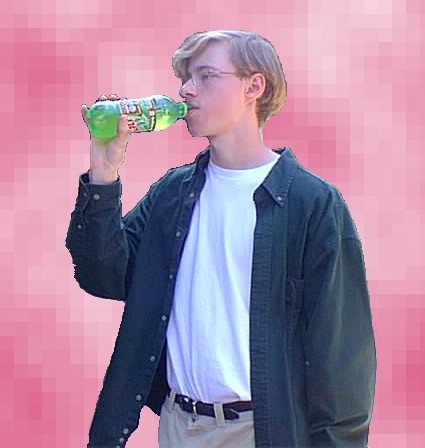 Mister Eric Sir "does" the Dew.
Codename:
Mister Eric Sir
E-Mail:
*REMOVED DUE TO SPAM*
ICQ #:
13569636
AIM Alias:
MrEricSir
Yahoo:
MrEricSir
Stuff:
Designed club logo and (this) website. Listens to hard rock. Extremely addicted to caffeine. Creates and distributes counterfit pixie-dust to sell to unsuspecting Peter Pan impersonators.
Quotes:
I didn't use to be so forgetful. Wait, maybe I did. I can't remember.

If I heard that every time someone gave me a nickel...

History is so passť.

If you think I'M crazy, wait 'till you meet my other personalities.

Looks aren't everything, but they are the most important thing.

Take as much time as you like, as long as you take it quickly.

Big Brother is watching. Dress accordingly.