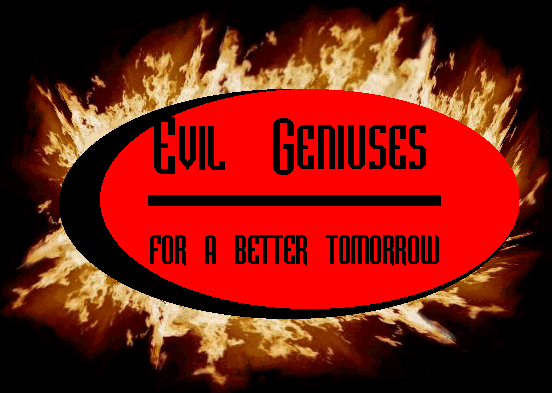 | 2.6.2000 | School Sucks Anyway |
| --- | --- |
School sponsored clubs suck. On a related note, we're no longer an official club at Gunn High School.


| 12.6.99 | Memberz Section Updated |
| --- | --- |
The Memberz Section is being updated with new photos. Check it out to see our yearbook photo, as well as new club member pics. More comming soon.

The Evil Geniuses for a Better Tomorrow survived our second club day. This time, our club name was amputated to "Geniuses for a Better Tomorrow." As if that weren't enough, the idiots at the SEC spelled "Geniuses" incorrectly! (Hurrah for public education!) Nevertheless, new member applications are coming in. We're working hard to carefully check each one, and vote the prospective members in.